This is the dessert I made for our Family Home Evening Group on Monday night. Yummy! I rarely make any desserts so I was glad I found this one and gave it a try. Thanks, Marie! One interesting thing was I saw this recipe in another place and thought I'll save this. When I went to tag it as a pumpkin dessert in my recipe files I realized that I had the exact same recipe from two sources, Marie being my favorite of course!

Even more interesting was that I am not that crazy about any pumpkin desserts including the pies (I love it but the combination of the pumpkin and the spices tends to give me an indigestion problem and always has) so the fact that I even kept one was kind of odd. But I am so glad we tried it. Everyone seemed to really enjoy it at our dinner, especially Jim which is even more unusual than all the rest of it.

This is the only dessert I can think of that he wasn't packing up to send home with someone, to be kind, yes...but also so we don't consume the extra calories for the rest of the week. I suggested we take it to work yesterday but for some mysterious reason it is still sitting in our refrigerator. Hmmm. I guess my point is, it is a keeper. So this may be The Perfect Autumn Recipe for me as Jim loves it, it is so easy to make, I cannot really eat too much of it, so it will help me stay on my WW program better. So win/win/win! Try it you'll love it.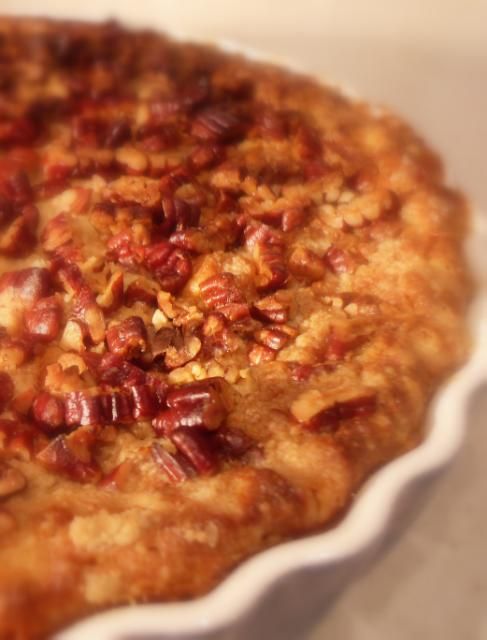 *Pumpkin Crunch*
Serves 6 to 8
Printable Recipe

Move over pumpkin pie! This is fabulous!

1 package of double layer yellow cake mix, dry and unprepared
1 29 oz can of pumpkin (not pumpkin pie filling)
1 can of evaporated milk
3 large eggs
1 1/2 cups white sugar
4 tsp pumpkin pie spice (or cinnamon and nutmeg)
1/2 tsp salt
1 cup chopped toasted pecans
1 cup melted butter
To Serve:
Add Whipped Cream.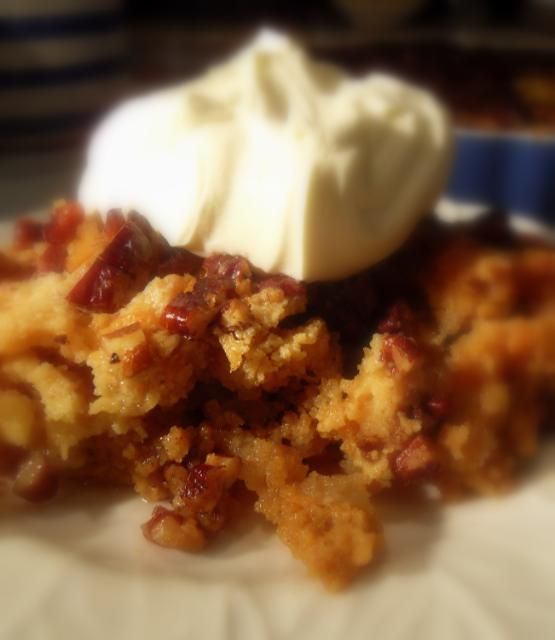 Preheat the oven to 350*F. Lightly grease a 9 by 13 inch baking dish. Set aside.

Combine the pumpkin, milk, eggs, sugar, spice and salt. Whisk together well and then pour this mixture into the prepared baking dish. Sprinkle the dry cake mix evenly over top of all. Sprinkle the chopped pecans over top and then drizzle the melted butter evenly over top.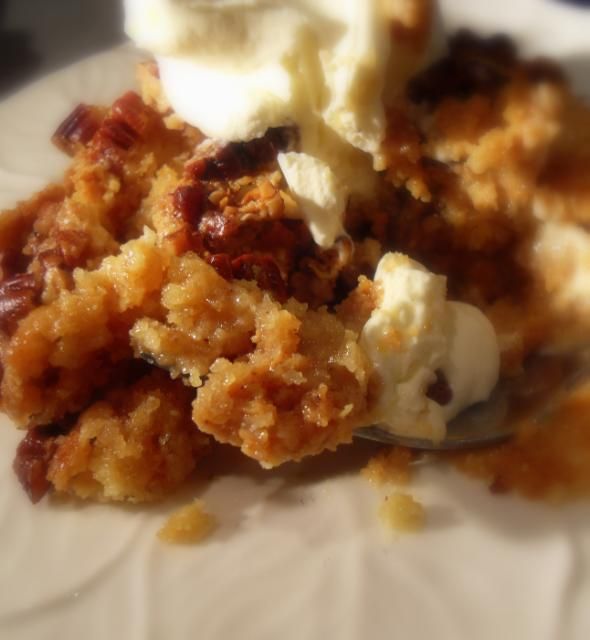 Place in the pre-heated oven and bake for 55 to 60 minutes until golden brown, set in the center and a toothpick inserted in the center comes out clean. Remove from the oven to a wire rack to cool completely before serving.

Spoon out into serving dishes and pass the whipped cream! Marie has the most delightful recipe blog you can find, my friends, right here! Her English Cottage Kitchen produces some amazing delights.